We are committed to providing foster children and underprivileged youth opportunities, support and services to help each one reach their full potential so they can grow to be successful adults and productive members of their communities.
We currently serve Oregon youths residing in Multnomah, Clackamas, and Washington counties.
WHERE DOES YOUR CASH DONATION GO?
BB4Kids uses your cash donations to fulfill specific needs and requests of foster and underprivileged children involved in any of our programs. To get an idea of where your money goes
click here to download flyer
.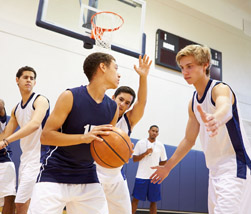 FROM WISH TO REALITY
provides funding needed to participate in extracurricular activities. Scholarships help pay for the child's desired activity because we believe that every child should have the opportunity to be involved: sports to piano, girl scouts to debate team, tutoring to guitar lessons.

Click here for more information
.

AGING OUT OF FOSTER CARE provides support to those who turn 18 and are subsequently dropped from the foster care system. BB4Kids is committed to helping these young adults transition into becoming contributing members of the community by providing job training, educational support, rental assistance and household goods.


Click here for more information.
BLOOMIN BOUTIQUE provides one-on-one personal shopping experiences to make every child feel special and loved. The boutique offers a wide selection of new clothing, shoes, school supplies, toys, bedding and toiletries all made possible by your generous donations. It is open by appointment only to middle and high school students accompanied by their advocate. All other requests are fulfilled by volunteers and must be picked up by the advocate.


Click here for more information.


Click here for our current needs.
"Thank you" is simply not enough. Words cannot express the immense gratitude we feel towards you all. The auction was a great success! Without your support, we could not continue our mission to support the children of our communities.
Click here to see a list of auction sponsors and auction item donors.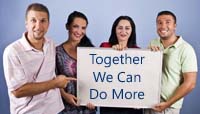 Get involved!
BB4Kids depends solely on the work of volunteers, and generous donors and sponsors, to meet the needs of the children we serve. From fund raisers to toy and clothing drives, we rely on the support from groups and individuals in order for us to reach out to as many children as possible.
Contact us at info@bb4kids.org if you are willing to serve on a volunteer committee, organize a fund raising event or donate scholarships, services and time.

Click here for more information.